---
Do you prefer to manually control the intensity of penis stimulation from the oral sex cup, but are hindered by the hard shell of most masturbation cups? Then your gospel is here. This oral sex masturbation cup is both automatic and manual. The naked sleeve provides convenience for you to adjust the tightness of the channel, which makes up for the shortcomings of most masturbation cups that have a hard shell and cannot be pinched. And the function of 360° automatic rotation makes this toy superior to all manual masturbation products.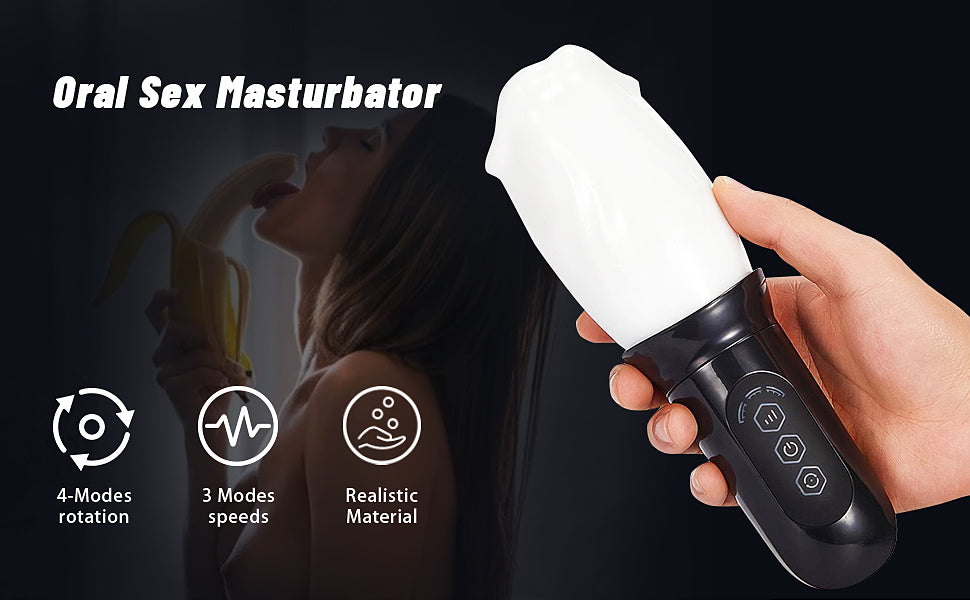 Sexy lips with 4-frequency 3-speed rotation of the inner tongue tip will put you in an erotic wonderland. In addition, its kit is simple, and easy to disassemble and install. The cover can be directly removed and rinsed with water to prevent possible water damage. There are a total of three buttons on the handle, which respectively control the speed switch, product initiation, and rotation switch. Simple operation increases the convenience of life.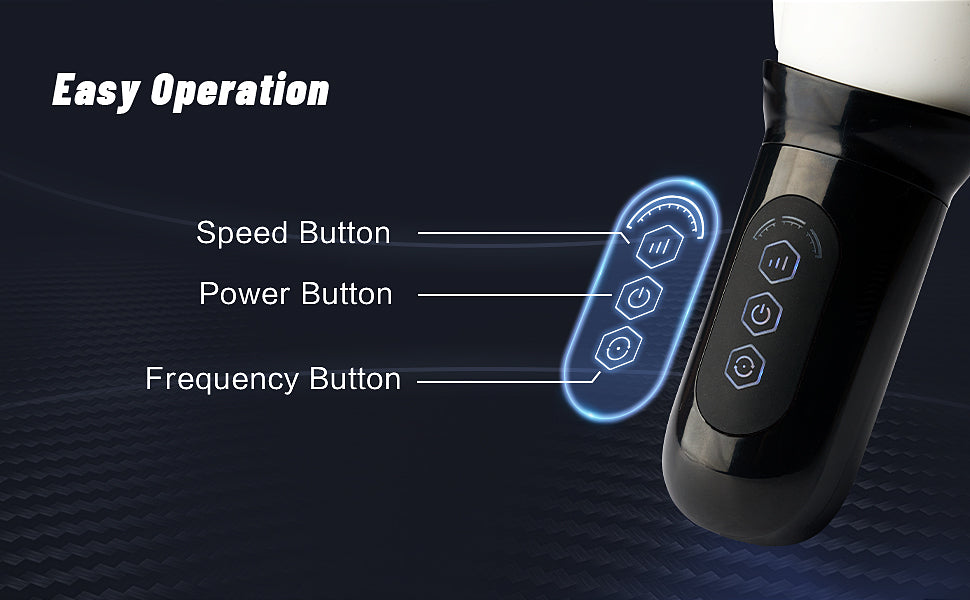 Using methods:
1. Power: Press and hold for 3-5 seconds to turn on, the indicator light is on, press it one and one to switch the vibration modes. Press and hold again to turn it off.
2. Shake: Turn on the toy, press for a short time to open the light, and change the vibration and sound frequency with a different shaking frequency
3. Physical squeezing: Press the flake, make Clamping
Please refer to the button image to use the toy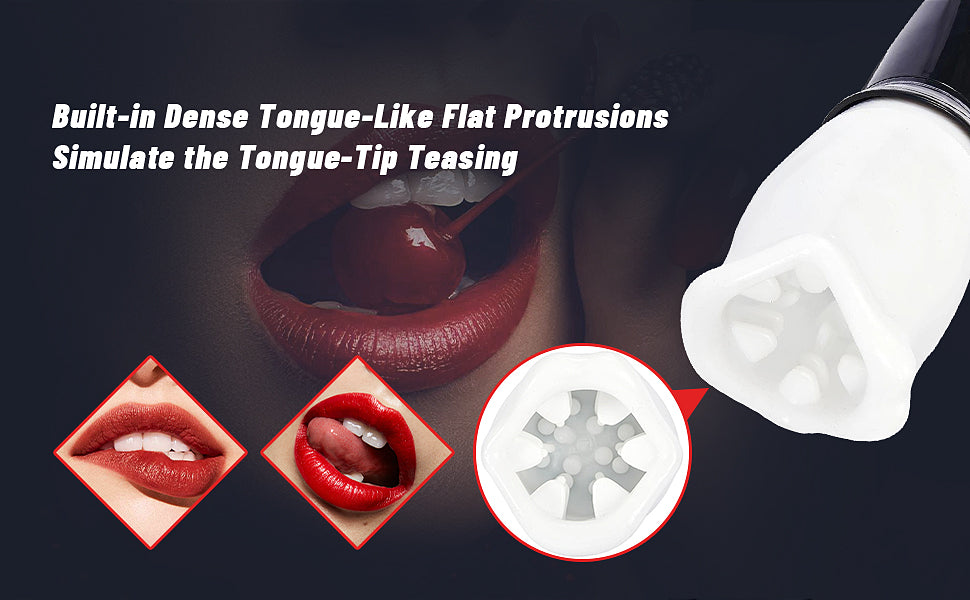 Clean: After use, it should be cleaned soon, warm water and soap 
can be used to clean it. with special detergent and disinfectant, then 
let it dry naturally before storing it in a cool or dark place. 
10-speed vibrations more satisfy your needs and make your life
more interesting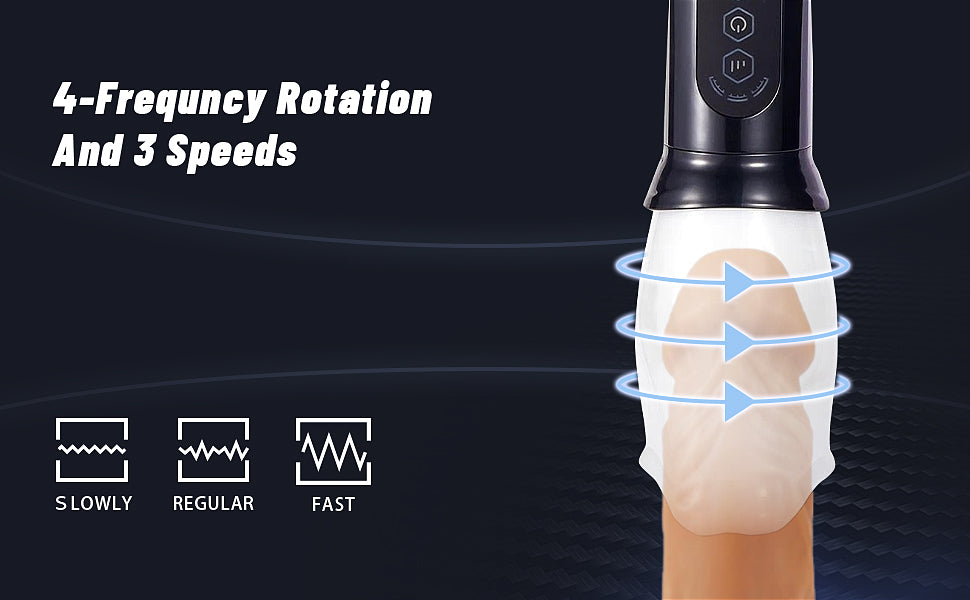 Usage:
-- Start with the lowest level of vibration first, then slowly adjust to high-end vibration
-- Long press the wave button to turn on vibrating, short press the wave button to change vibration mode, and then long press the wave button to turn off vibration.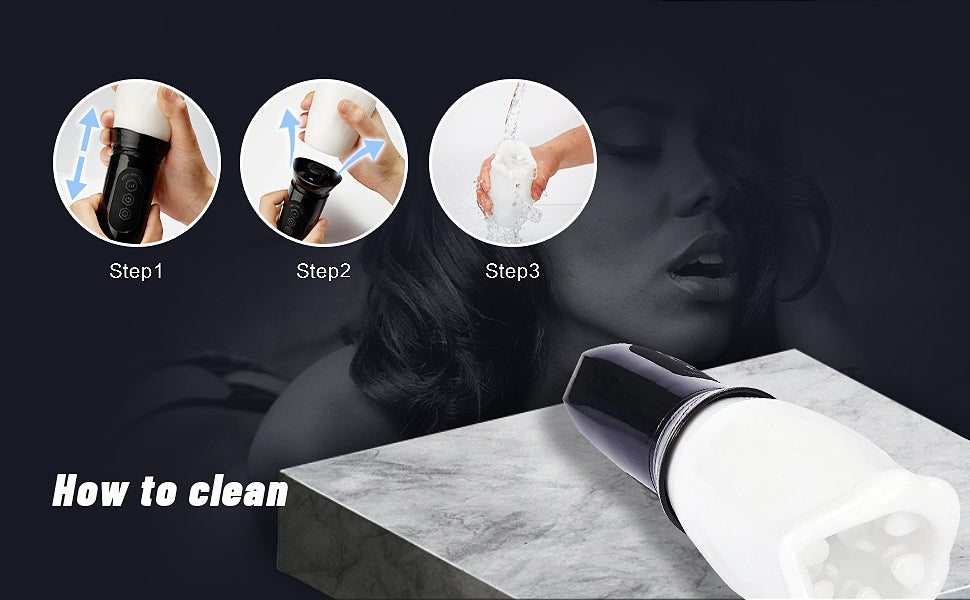 -- Unique waterproof design, you can use the product in the bath
-- USB charging function, convenient and fast, no fear of power failure
Bare sleeve, hold the sleeve to adjust the tightness.
Sexy lips entrance, strong visual stimulation.
4-frequency rotation and 3 speeds, take care of every inch of your penis.
Built-in dense tongue-like flat protrusions, simulate the tongue-tip teasing.
The detachable device is easy to disassemble and install, and the sleeve can be directly washed with water.
A single button controls a single function, easy operation.
USB charging can be used repeatedly.

Package included:
1 x masturbation cup
1 x charging cable
UPDATE: Due to huge demand we are officially running low on this product, please place your order while supplies last!
DISCREET PACKAGING & BILLING
When ordering a sex toy, the most you care about most is discreet packaging. We know this quite well, so, from pouches, and product boxes, to shipping packages, we design very discreetly.
AFTER-SALE SERVICE
We offer a 100% satisfaction guarantee, and a 30-day back money guarantee.

We have 24/7/365 Email Support.
SALES ENDING SOON
The company sent the items in a discreet box, with a discreet label, so no one could tell what the items were or what exact company they were from, including my husband who the present was for. The items were properly placed in the box and were in their proper condition. They arrived quick, in the correct turnaround time!
The product is high quality, delivery was prompt and discreet, the online ordering process was convenient, and follow-up communications were attentive without being obnoxious. I didn't have any issues, but I got the impression that the company was eager to help if any were to come up.
I got my products more than 2 days earlier than it said they'd arrive, the products were also all amazing quality and are very durable! Wonderful experience, very happy.